The Drone Business Secrets Course
Transform Your Life and Create Your DREAM Drone Business in 6 Weeks!
Course Overview
From drone zero... To drone HERO!
Welcome to the Drone Business Secrets Course, where you'll embark on a 6-week journey to transform your life and create your dream drone business. This comprehensive program, designed by Industry Expert Matt Williams, The Drone Mentor, covers all aspects of launching and scaling a successful drone business, from building solid foundations to mastering marketing strategies and personal development.
Matt Williams
The Drone Mentor
In the Drone Business Secrets Course, you'll gain access to:
Expert insights and practical tips on building a profitable drone business
Exclusive sales, marketing, and personal development training tailored for the drone industry
A supportive community of like-minded professionals to help you grow and learn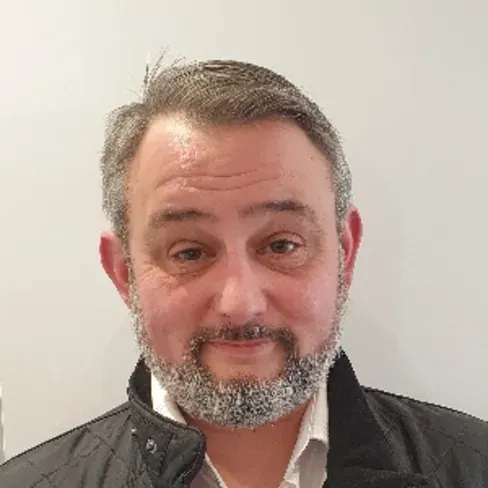 "I took a chance and decided to invest in myself for once. I can honestly say that it was one of the best decisions I have made. The DBS course was truly transformational, and it has had a profound impact on my personal and professional growth."
Adam Higgins - DBS Student
Why Choose DBS?
Elevate your success...
1. Expertly Crafted Curriculum
The Drone Business Secrets course has been designed by industry professionals who have successfully built their own drone businesses and trained more than 52,000 people worldwide! Our comprehensive curriculum covers everything you need to know to start, run, and grow a profitable drone business, from business knowledge, through personal development and increasing your confidence, to marketing and sales techniques and 'superweapons'!
2. Step-by-Step Guidance
We provide a clear roadmap to success with step-by-step guidance, ensuring you build a strong foundation for your drone business. Our easy-to-follow modules and practical assignments make learning a breeze, whether you're new to the drone industry or a seasoned pro.
3. Ongoing Support and Resources
Our commitment to your success doesn't end when the course is over. We offer ongoing support and resources to help you continue growing your drone business, including access to a vibrant community of like-minded professionals and monthly Q&A/accountability sessions for DBS ELITE students.
4. Real-World Applications
The Drone Business Secrets (DBS) course is designed with real-world applications and outcomes in mind, focusing on practical skills and knowledge that you can apply directly to your drone business (and many other areas of your life and business, too!). Learn how to navigate the challenges of the drone industry, set yourself apart from the 'saturated market' that everyone else is fighting for business in, and stay ahead of the competition!
"I recently completed the Drone Business Secret course with Matt Williams, The Drone Mentor, and I can't express how much it has positively impacted my activity as a freelance Land Surveyor. This course has not only helped me improve my productivity but also effectively helped me to promote my business more efficiently. I'm more than thrilled to give this course a well-deserved 5-star review."
Stefan Niculescu - DBS Student & Drone Mentor Academy 'PRO' Member
Module Breakdown - Your 6 Week Journey To Success!
Building Your Business Step-by-Step
The 6-week DBS course covers EVERYTHING you need to become a successful drone business owner and full-time drone pilot.

With weekly pre-recorded training sessions, you'll be guided through the essential building blocks for a thriving drone business and elevating your life!
Check out all the amazing training and resources included in the Drone Business Secrets Course below...
We're 100% COMMITTED to your success and growth!
Week 1 - Building SOLID Foundations and Gaining CLARITY!
Week 2 - Creating your Marketing 'Hooks' and Your messaging
Week 3 - Creating and streamlining your Infrastructure
Week 4 - Creating your Portfolio and your Passive Revenue Streams
Week 5 - Building your online presence
Week 6 - Preparing for SUCCESS!
BONUS - Dedicated, closed community group, JUST for DBS Students!
ALL THIS, PLUS...

Unlock EVEN MORE value and SUPERCHARGE your path to success with a FREE UPGRADE to our DBS ELITE package!
Along with the comprehensive; 6 weeks of DBS course content, based on feedback from previous DBS Course Students, we now include a range of ADDITIONAL bonuses and extras to enhance your learning experience and provide ongoing support for your drone business journey...
ADDITIONAL DBS ELITE MEMBER UPGRADE BONUSES WHEN YOU JOIN US TODAY
"The course gave me new confidence & a self-belief that I will be a success. And on a closing note as an unexpected benefit, I cannot stress the advantage of being in communication with a class of like-minded individuals."
Simon Kiddle, DBS Course Graduate & Drone Mentor Academy 'PRO' Member
Testimonials
Don't just take our word for it...
See what current Drone Business Secrets Students are saying about this revolutionary course!
"Probably the best investment I have ever made in myself."
"The course is very well thought out and expertly presented. Matt has a knack for cutting through to the essential knowledge and provides the right level of focus and guidance.
I found the DBS course immensely helpful in addressing the areas I had less experience in. The weekly video lessons are punchy and engaging, I couldn't wait to get started on the homework and the weekly live sessions with Matt allow for good consolidation.
A huge bonus was finding myself amongst a group of like-minded, positive and motivated classmates. We meet regularly to help each other with whatever we have going on - we're all at various stages of our personal journey - and to offer advice where necessary.
The skills I learned and experience I gained during the DBS course are highly useful not only in my business but also more generally in life. Matt really over-delivers with this and has been a great source of inspiration.
I have no hesitation in recommending the DBS course"
"Paid to learn drones; ended up with a Game-Changing Mentorship..."
"What an amazing start to 2023!
This 6-week online training course was packed with valuable pre-recorded material and live group video calls where we got to speak with Matt and connect with other students.
Not only did I learn how to create, build and grow a successful drone business, but it also helped me change my mindset in a way that's been helpful in all areas of life. The course community was super supportive, and the accountability sessions were a great way to stay on track and motivated. Normally when I go on an online course I would watch the material and have a fleeting epiphany and carry on doing the same thing I've always done. But Matt's energy has been inspiring and that along with being held accountable to make progress has got me stepping closer to where I ultimately want to be..."
-Luke Smith
Founder, Wildcloud Media, DBS Student & TDM Accountability Manager
"Best money I've spent on self development and education..."
I've been following and listening on different platforms from his live chats, podcasts, group mentoring and 1 to 1. I highly recommend using him as he always goes above and beyond to give you the best information.

I recently had a 1 to 1 and just wow one of the best purchases with my money, he had done research and made notes prior to our session to help me. During the sessions he broke down my path In to a simple journey making it easier for me to understand. He managed to cover multiple topics so I got the most value out the session, giving me audiobooks and podcasts to help with my self development out of his training program.

I can not stress how valuable the 1 to 1 and if your on the fence I would take the opportunity as soon as it comes up because you will not regret it! After the session had finished he had wrote notes on all of it for me so anything I was not able to write down on my own note taking he had done for me which will always be available for me to reference to when I need it.
-Kyle Clark
Founder, KC Visuals, DBS ELITE Student & TDM Accountability Manager
"Great lessons that I will refer to on an ongoing basis..."
I joined the Drone Mentor Academy and very quickly signed up for the 6 week Drone Business Secrets course, largely to polish what I was doing and propel my drone business to the next level.

Some cracking materials, video modules and supportive mentoring throughout was invaluable. All a great sense check against the things I already knew but hadn't rolled out yet and provided me with the tools to reevaluate what I was doing and how I was doing it.

Great to share my knowledge with course piers and learn from them too.

The lessons in the course apply to any business but it is great to have these in the correct context for any drone business. I will be using these lessons on an ongoing basis to help my business go from strength to strength 💪
David Walker - DBS ELITE Student & Drone Mentor Academy 'PRO' Member
"... I wasn't quite prepared for how much this course would impact my life in unexpected ways."
"I recently had the pleasure of taking Matt Williams' Drone Business Secrets course, and I must say, it was an incredibly enlightening experience! As a newcomer to the drone industry, I was excited to learn the ins and outs of building a successful drone business, but I wasn't quite prepared for how much this course would impact my life in unexpected ways.
Each Monday, I eagerly awaited the pre-recorded material to drop into my learning account, and I was blown away by the depth and breadth of information provided. Matt's delivery was engaging and accessible, and he covered everything from the technical aspects of drone operation to the finer points of marketing and business development.
But what really set this course apart was the weekly live group video calls. These sessions were a game-changer for me, as they provided an opportunity to connect with Matt and the other DBS students, ask questions, and get personalized feedback and advice...
Overall, I cannot recommend the Drone Business Secrets course highly enough. It was fun, engaging, and incredibly informative, and it provided me with the tools and knowledge I needed to build a successful drone business. If you're considering getting into the drone industry or simply want to learn the route to success, I urge you to join the course as soon as the next opportunity arises.
Five stars out of five! "
-Simon Leach
DBS ELITE Student and Drone Academy 'PRO' Member
A Smart Investment in YOU...
Choose your path to Drone Business Success!
Invest in yourself TODAY, and unlock the secrets to a thriving drone business...
How long is the Drone Business Secrets course?
Who is the DBS course suitable for?
I'm new to the drone industry. Is this course suitable for beginners?
What kind of support can I expect during the course?
What if I decide the course isn't for me?
Are there any additional costs I should be aware of?
What happens after I complete the 6 weeks of training on the course?
How is this course different from other drone training courses?
Join The Drone Business Secrets Course TODAY...
To change your tomorrow!
If you decide that The Drone Business Secrets Course isn't for you after you've purchased, let us know within 30 days, and we'll refund your purchase ASAP... No questions asked!
Got Questions?
Got some burning questions you need to ask before you sign-up...
Or would you just like to know more?
Click the button below and drop us a message - we're always happy to help!
GET IN TOUCH